TrackerAssist v1.13/v1.14 available
I posted v1.13 of TrackerAssist, which fixed some more settings bugs and added a window which can be used to adjust the settings (see below).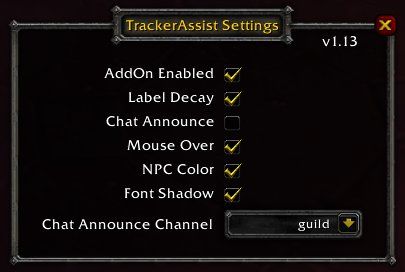 I then posted another version v1.14 which makes the label under the minimap draggable.
You can download the latest from one of the below.
Curse Gaming
WoWInterface
UI World of War